Hi, I am Vanessa
Hi, I am Vanessa and I am thinking of starting my own small business. I have not started it yet, but before I do, I want to make sure that I would not have any problems when it comes to storing files, transferring them, and monitoring that the members of my staff are doing their work. Since what I have in mind is an online enterprise, I might hire applicants who come from areas that are far from my location, depending on their qualifications. Do you know of the best software I can use for what I have in mind? Thank you! – Vanessa.
Hello, Vanessa
Hello, Vanessa. Planning ahead of time is a very good thing, especially when it involves something that is unpredictable as the values of traffic on the Internet. Perhaps, cloud collaboration software can help you for what you have planned.
Central Cloud
Cloud collaboration software is a new kind of software that can help you in sharing and co-authoring your files with the use of a cloud computing method. Through this method, you can upload your documents to what is referred to as a "central cloud", and keep them stored there, unless someone from your office decides to access it. You can also modify your settings to allow other users to upload, comment and collaborate their own documents to the central cloud. It is because of this usability that many companies have decided to make the switch and turn to cloud collaboration.
Versatile Tool
With this simple software, you and the rest of your team can work simultaneously on the task at hand. Back then, in order for a task to be accomplished with good results, the group has to meet face to face. With cloud collaboration software. On the other hand, meetings, file edits and transfers can be done on a virtual standpoint.
Nowadays, this kind of web based software is being used for two reasons. It is used within a company for accurate task collaboration from one department to another, and it can also be used on an external basis for sharing documents with clients so that you may be able to immediately receive client feedback. This makes cloud computing a highly versatile tool for companies that have many implemented applications in a b2b or b2c environment.
Tool Functions
Here are some features you should look for in a cloud collaboration tool:
Real-time commenting and messaging features.
Presence indicators.
User profile management
Personal activity feeds
External collaboration feature
Compliance with company security framework
Full file auditability
Reduced workarounds for larger files
Only recently did cloud collaboration undergo rapid evolution. Back then, cloud computing was only equipped with very basic tools that had very limited features. Today, however, newer packages have been purposely made to be more document-centric in their approach; that's why it's always wise to do a comparison.
Cost-Effective Way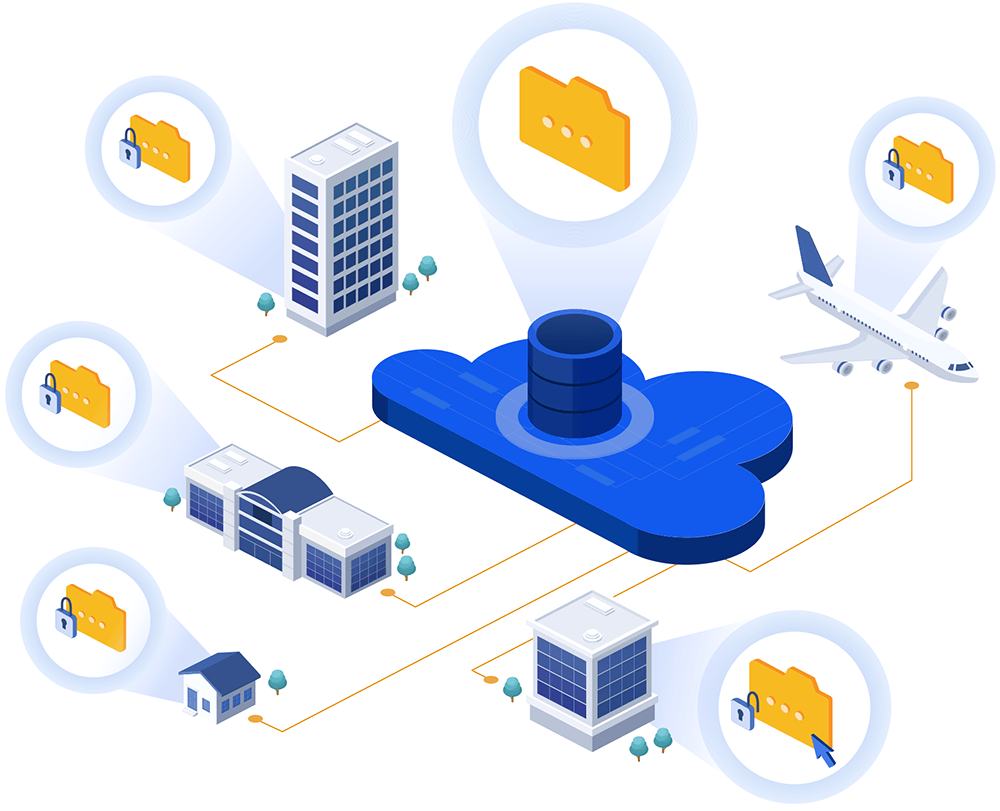 The business requirements span a spectrum–effective collaboration, information exchange, not only between employees but also partners and customers, data retention, business continuity, as well as compliance requirements. Naturally, choosing an enterprise-class cloud provider and using a cloud storage simplifies some tasks.
Cloud storage has been created to serve the data management needs of companies in a cost-effective way, whilst providing a scalable platform to suit the needs of companies big and small.