About It
You can make use of this powerful file sharing programming complex to monetize your content and generation user's content. FileCloud lets its user access, share and sync files and documents from its remote servers via internet connected devices including mobile phones thereby providing easy access. FileCloud provides cloud business solutions which are secure, powerful and affordable.
Features
FileCloud offers cloud business solutions which comes with following features:
On premise or cloud based storage. File Cloud provides flexibility in operations by providing cloud business solutions in which users are free to choose on premise data storage or cloud based data storage facility.
Sync, share and mobile access. Remote access of data, mobile access and synchronization of data across different devices.
Content Management. File cloud maintains content which can be easily searched by using the metadata search.
Advance file sharing. Files can be shared publicly or privately with the team members according to the requirement of the business.
Security and encryption. File Cloud provides end to end encryption, encryption, Antivirus scanning and two factor authentication security features.
Data loss prevention. File Cloud provide remote data wipe facility to prevent unauthorized access. End data backup which are automatically backs up data which then can be easily restored.
Affordable. We offers cloud business solutions which are affordable and powerful.
Business Solution
We provides a complete Cloud Business Solution. FileCloud lets its user to collaborate, share and sync data files on cloud which are remote servers which are easy accessible through internet connected devices including mobile phones. Files are stored optimally on servers. Popular files are stored on fast disks and have several copies on different servers. Not popular files are stored on simple disks. This reduces the cost of storage and ensures its efficient use.
Why Use File Cloud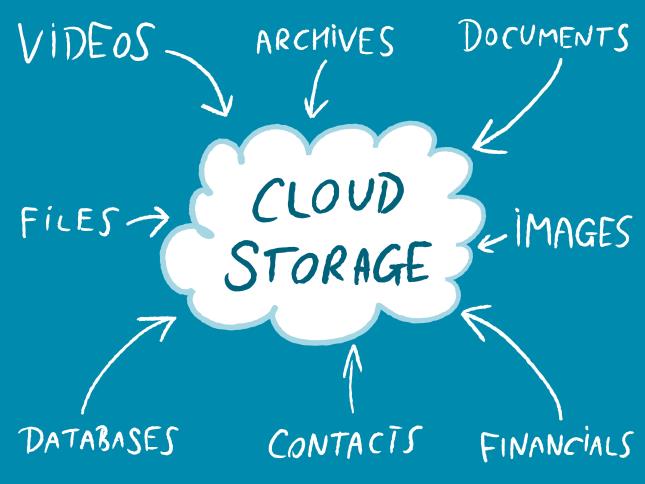 Hacker Protection. More and more hackers are targeting businesses of all sizes. Of course there are ways to protect yourself if your computer gets hacked. Whether it's your personal information they're after or your clients', you can protect everyone's identity when you store their information on a separate server in the Cloud. Cloud storage services offer another level of encrypted protection that will keep hackers out of your business.
Hard Drive Failures. Uploading important information to a Cloud server will protect those files from the inevitable failure of the hard drive. If your computer breaks, you can access the information from another – you can even access it from your smartphone – when you back it up to the Cloud. You can't predict when a computer will break, but you can protect yourself and your business by planning ahead and using Cloud storage to your advantage.
Stay Organized. You do not need to store your entire hard drive in the Cloud. Only the most important information. Business portfolios, even payroll and inventory information can go in the Cloud, but you can be the judge of what goes in and what doesn't. This handy feature will help you stay organized. Without thousands of files clogging your hard drive, you can better visualize your business goals, your creative portfolio, or your family's finances.
Share and Access Information Anywhere. For small business or people on the go, the Cloud's easy access becomes one of its most popular features. With Ross Backup, we offer a mobile app for your storage that allows you to access your information anywhere you have 4G or WiFi connections. With ease like this, you can conduct business from anywhere. Al fresco lunch meetings can be fruitful when everyone can gather the information they need right at the table, and working from home becomes a breeze when you can reach the Cloud server from any device.
Save Money. At the end of the day, Cloud storage can and will save you thousands of dollars. You will not have to fork out the funds to rescue files and information from malicious malware or broken hard drives. You can save money on your virus protection services because you'll be using Cloud back-up to give you the extra security you need, and you won't need to train a high-level tech team to protect your systems or use the Cloud.
Cloud is the simple
The Cloud's ease of access and user-friendly interfacing makes it easy for even the least computer-savvy person in the office to use. And while cloud storage cannot fully replace virus protection or tech support, it does protect your uploaded information should anything go awry on your end, which means you can spend less on your tech support needs and more on the things that really matter.